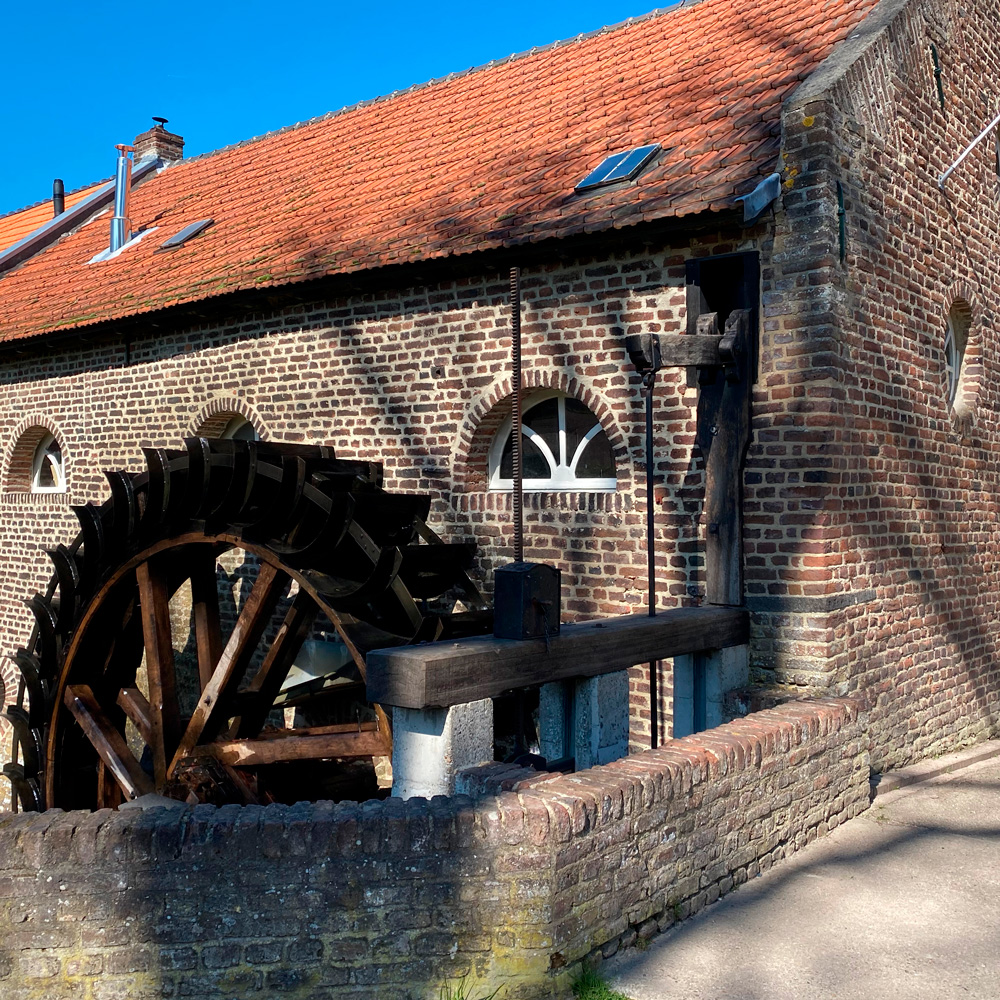 About the Gitstappermolen
The Gitstappermolen is a water mill built in 1377 in Vlodrop.
The watermill, a national monument, is a so-called middle-stroke mill and is located at the address Gitstappermolenweg 3 in Vlodrop. The watermill is located just east of the hamlet of Etsberg. The water mill is fed by water from the Rothenbach. The Rothenbach is a stream that forms the local border between Germany (Nord-Rhein-Westphalia) and the Netherlands (Limburg).
Opening hours
Wednesday / Thursday / Saturday / Sunday
10:30 am – 5:00 pm
Monday / Tuesday / Friday
Closed